Comprehensive Autism Center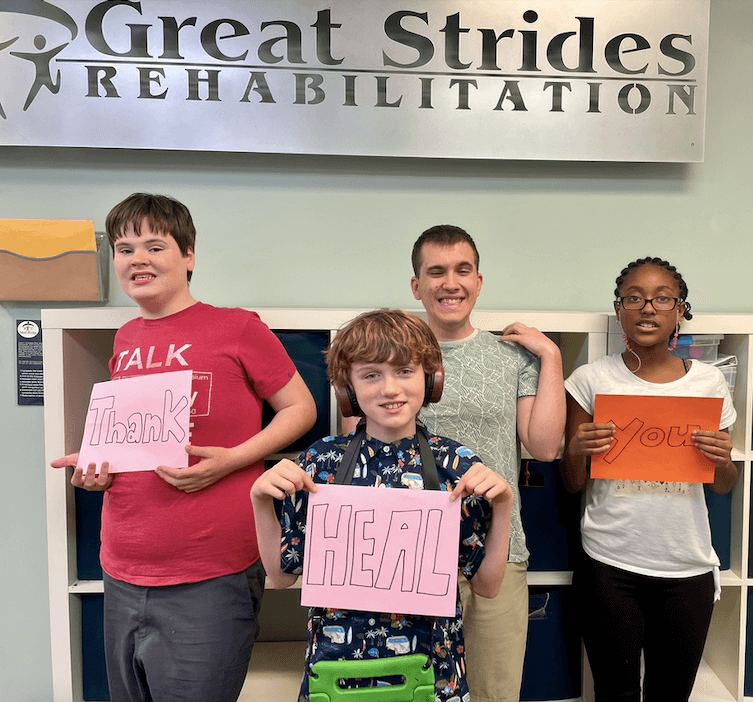 Our Comprehensive Autism Center is great for children on the spectrum. Within our Comprehensive Autism Center, we have the resources your child needs. We offer social skills groups, themed Autism friendly events, and school opportunities. We use the principles of Applied Behavior Analysis in establishing an environment that allows learning opportunities throughout every aspect of a child's school day. We maintain small classroom sizes with low student-to-therapist ratios with access to teachers who are passionate about working with children on the spectrum. We offer tours of our clinics and meetings with our therapists to make sure you and your child will have the best experience possible!
What is Autism?
Autism is a complex developmental disorder that markedly impacts a child's ability to socialize, communicate and engage in daily activities early in life. If you child is suspected of having autism, it is crucial that he or she receive a comprehensive evaluation by trained professionals.
Autism Spectrum Disorder Reports Require Expert Diagnosis
In the event your child is diagnosed with autism, this information can help you, as a parent, make informed decisions in regard to treatment selection and education planning for your child. Having a formal documented diagnosis is key when you are trying to secure needed services (insurance, school systems and government programs).
Our interdisciplinary team of professionals is uniquely qualified to provide compassionate, quality care for children with autism and members of their family. From initial diagnosis to comprehensive treatment planning, our team is devoted to help improve the quality of life for each child we serve. Our evaluation team consists of highly trained professionals with expertise in autism spectrum disorders and includes a:
Licensed Psychologist
Board-Certified Behavior Analyst
Licensed Occupational Therapist
Licensed Speech and Language Pathologist
Through the evaluation process, our objective is to learn in-depth about your child through parent interviews, direct assessment using empirically-validated tools, review of your child's past evaluations and reports, and direct observation. As a team, we combine these pieces of information into a detailed report, which will provide specific diagnostic information, treatment recommendations and helpful resources. This report also serves as an official document that you can share with other professionals who are involved in your child's care. Upon completion, we will meet with you and other family members to review the final report, answer questions and offer support as you plan for the future.
If you suspect your child may be delayed in areas such as language development and social skills, we will conduct a phone interview to determine if a comprehensive autism evaluation is appropriate. If deemed appropriate, a team of professionals will each contact you to schedule individual evaluations.