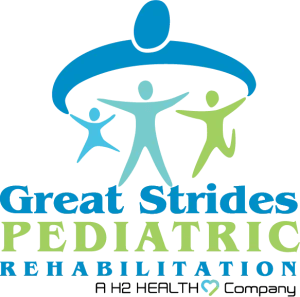 Referring to Great Strides is Easy
Our team of pediatric physical therapists offer a wide range of services to help children with developmental disabilities, including comprehensive Autism ABA Therapy. We want to make the referral process as easy as possible. Check out instructions on how to refer and availability for each therapy discipline by location.
We are part of the H2 Health family! H2 Health offers adult outpatient therapy options near by our locations. Learn more about H2 Health in Florida.
Central Scheduling
P: 904-886-3228 ext. 321
F: 904-404-7743
Jacksonville- Arlington
PHYSICAL, ABA, MUSIC, & OCCUPATIONAL THERAPY SPOTS AVAILABLE
4600 Beach Blvd.
Jacksonville, FL 32207

NPI#: 1083385546 (PT/OT/ST)
NPI#: 1326719881 (ABA)
Inside Hope Haven, Skinner Building
World Golf Village
Coming Soon!