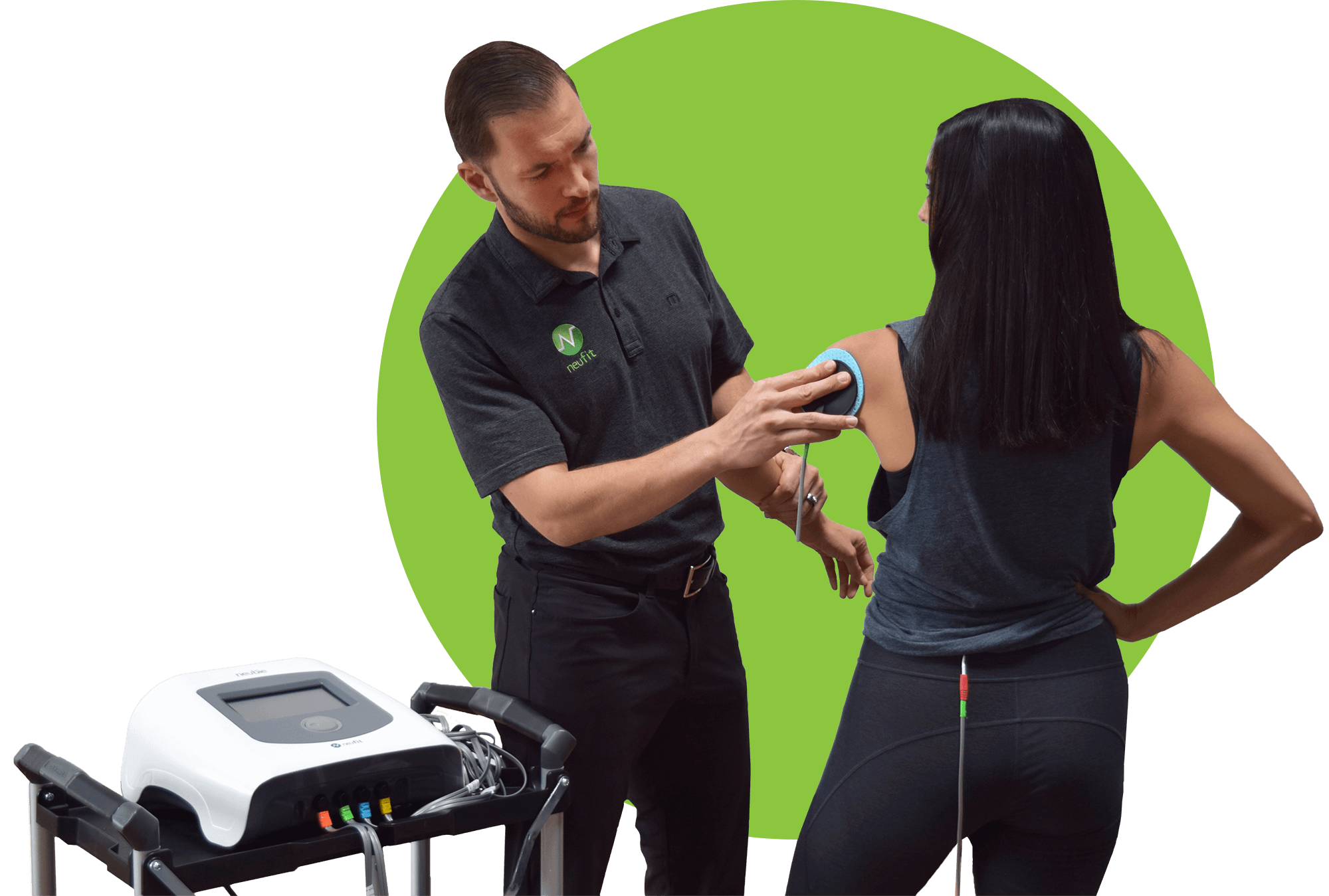 Neuro Biological Electrical Stimulation, also known as the Neubie System, is changing the way physical therapists treat. It's the next generation of therapy that can scan your body, identify where there's a break in the connection between the muscles and nerves, and then fix the body, unlike any other treatment methods. With this versatile treatment, we are able to help increase the strength and sports performance of peak athletes, decrease pain in those who have unrelieved symptoms from difficult diagnoses or increase the speed of recovery for someone who is injured. Recovery times are drastically reduced compared to normal treatment methods. Learn more about how the Neubie can help your diagnoses below!
Not all locations provide Neubie Treatment. Click here to find your closest clinic and the services they offer.
Immediate Results
This technology works unlike any traditional therapy in that it targets the source of the problem. On the first visit, we will be able to identify 1 or more problem areas and within 2-4 treatments you will see measurable change. It is not 2-6 weeks of treatment to expect a change like traditional therapy.
Long Lasting Relief
Because this technology directly targets the neuromuscular pathways of pain and dysfunction, most people see a significant change in pain and function at the first visit with long-term carry-over because we have turned off the inhibitors of normal function that signal pain and dysfunction.
Improved Performance
Neubie helps program your nervous system to perform better. As your bandwidth speeds increase, so too will your strength, speed, and precision of movement. One training session works your muscles as much as several traditional gym workouts and allows you to gain strength faster and hurdle over plateaus.
DIAGNOSES TREATED WITH NEUBIE
The NeuFit Neubie system was created to help therapists better diagnose and treat patients. By using electrical stimulation to map your body, we are able to pinpoint exactly where your pain is coming from without imaging like an MRI or CT. The Neubie is clinically proven to provide relief through different techniques. These include:
Maintaining or increasing range of motion
Increasing local blood circulation
Neuromuscular re-education
Reducing spasms, preventing venous thrombosis after surgery
Management or relief of chronic pain and management of post-surgical and post-traumatic acute pain
While the Neubie is great for most pain, we have great success with difficult diagnoses such as...
Neuropathy
Performance Enhancement
Sports Injuries
Chronic Pain
Old Injuries
Mental Health symptoms like depression, anxiety, and PTSD
Headaches
Restless Leg Syndrome