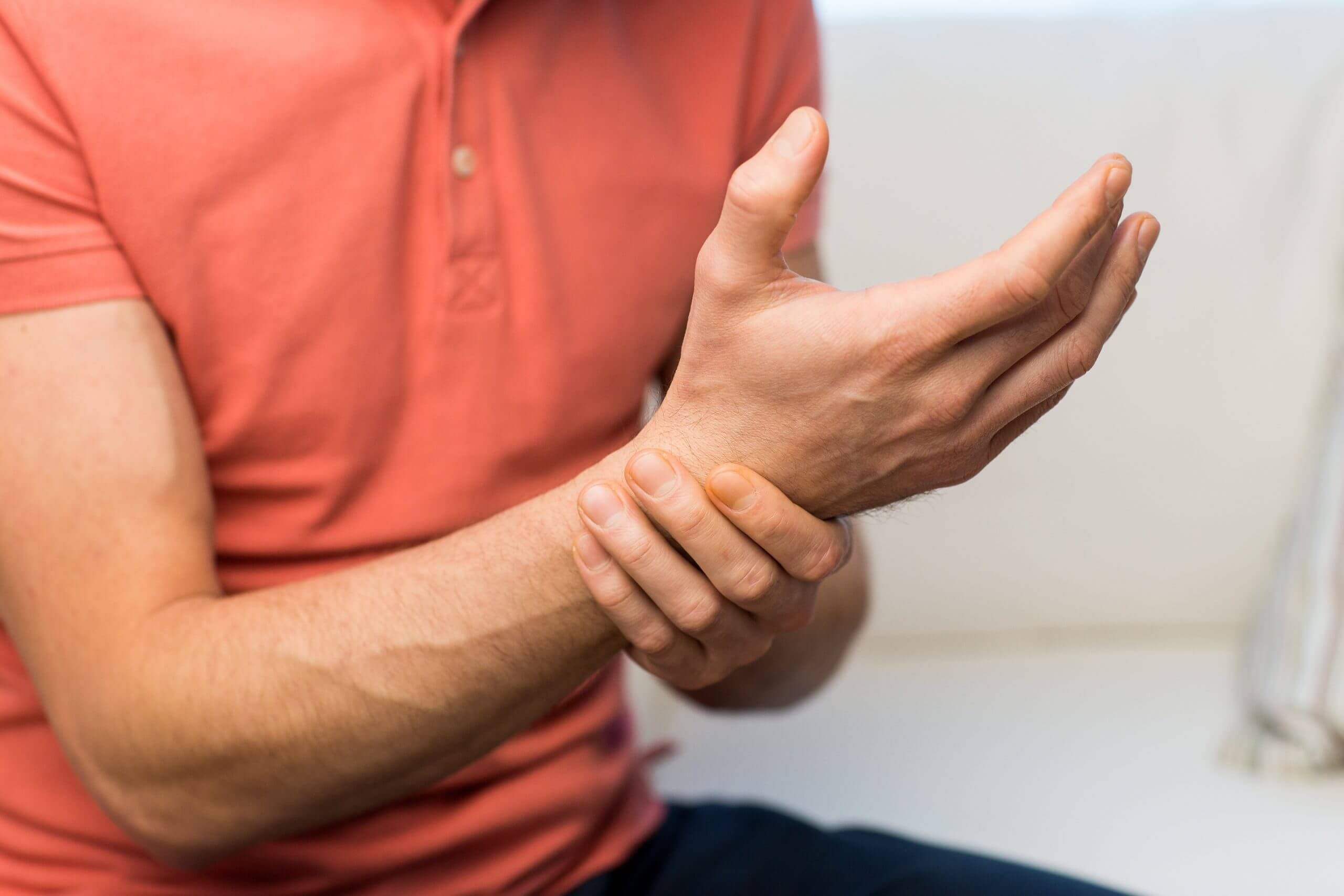 Did you know one hand has 27 bones, 27 joints, 34 muscles, and over 100 ligaments and tendons? This intricate network in the hands and wrists is in constant motion each day, helping you complete tasks that would be impossible to achieve without them. Pain, injury, and overuse are to be expected at some point in life.
Hands and wrists experience normal wear and tear over time. With how frequently we use these muscles and tendons, overuse can happen more rapidly than other parts of the body causing conditions such as such as tendonitis and carpal tunnel syndrome. Your hands also serve as a protective mechanism for your body, for example, breaking a fall. Due to this protective instinct, fractures of the hand and wrist are common.
Learn about how hand therapy can help relieve your hand and wrist pain!
What is Hand Therapy?
During therapy, a Certified Hand Therapist (CHT) or a skilled physical or occupational therapist with significant experience in treating upper extremity injuries, will customize a plan based on your need. In some cases, therapists will recommend modalities, splinting, and manual techniques. They address the entire kinetic chain to identify the root cause of your pain which can sometimes be caused by an issue in the elbow or even shoulder. Common hand and upper extremity conditions we treat include...
Amputations
Bursitis
Carpal tunnel syndrome
Repetitive stress injuries
Golfer's Elbow
Tendon injuries
Hand and Wrist Fractures
Arthritis
Peripheral nerve disease and injuries
Rotator cuff strains, tears, and repair
Soft tissue injuries
Tendonitis
Tennis Elbow (lateral epicondylitis)
Shoulder impingement
OFFERED AT THE FOLLOWING CLINICS
While we have experienced physical therapists at all locations who can help relieve upper extremity pain, only select clinics have Certified Hand Therapists and Occupational Therapists. The following locations offer specifically hand and wrist specific therapy: