A Message From Our CEO
"Core beliefs and cultural values are critical to our success. The list above exemplifies the foundation of our company beliefs. As an employee-centric company, collaborative feedback and input is always important. An open line of communication is available at all times for both patients and employees." -Guy Sansone, CEO and Founder of H2 Health
OUR MISSION:
The H2 Health family serves to achieve an impactful, yet simple mission which is based on the following principles:
A compassionate environment for the patient and clients.
A diverse and cooperative workspace for all employees.
While the healthcare world revolves around many new innovations, our mission will be upheld throughout all our outpatient clinics.
OUR VISION:
The leadership at H2 Health is joining hands with the finest in the healthcare industry to accomplish our vision. The vision comprises of:
To create a nationwide, highest-quality healthcare service provider with the H2 Health family.
To sustain a nationwide reputation for the provision of the finest quality of healthcare facilities.
Our diverse teams effortlessly strive each day, and with each patient, in achieving this goal.
COMMITMENT TO DIVERSITY
The H2 Health family services a diverse clientele in the communities we serve. Having partnered with over 100 healthcare facilities, a diverse background and experience is a must. Keeping the necessity of our clients and equality in our teams, we hold a special regard for diversity in all our setups. H2 Health's leaders promote a respectful work environment because we value inclusivity, equality, and dignity for all. We recognize that our differences make us stronger!
Here are some figures that show our commitment to diversity:
1200 employees and growing
78% of employees are women
55% of leadership are women
16% of recent hires are veterans
27% of recent hires represent diverse cultures such as black, Asian, American Indian, and Pacific Islander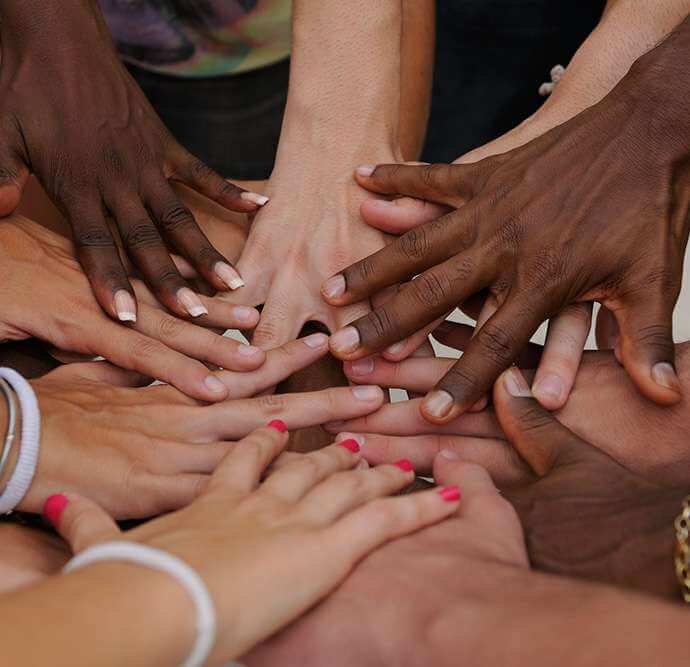 ENVIRONMENTAL COMMITMENT
The H2 Health Family understands the impact environmental waste has on our planet. We strive to be conscious of waste in our clinics. Our goal is to be a paperless company by 2025. With continuous advancements in our information technology (IT) departments, along with special IT training to our employees, we aim to be leaders in the healthcare sector's push towards environmentally friendly business practices.