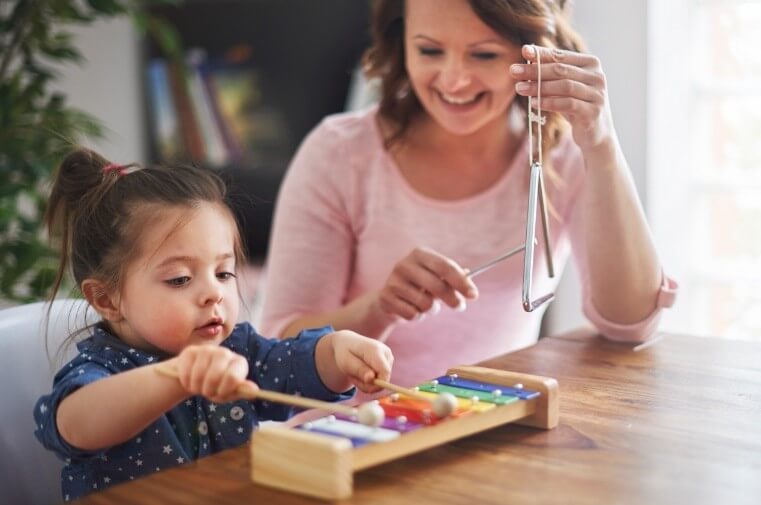 Music Therapy is the clinical and evidence-based use of music interventions to accomplish individualized goals related to social and developmental milestones, using music-related activities to work on non-musical goals. This specialty therapy program is only completed by a credentialed professional who is certified in an approved therapy program for children.
What happens during Music Therapy?
Music therapy appointments can be scheduled one on one with a certified therapist and a child or in a group setting depending on the child's preferences and temperament.  Every therapy experience is tailored to the child's needs. Some activities we do during Music Therapy are...
Singing to improve speech production (articulation, fluency, volume)
Instrument playing to improve social skills (joint attention, turn taking)
Movement to music to improve gross motor coordination
Musical games to improve language and cognitive processing
Songwriting to improve executive functions and self-expression
Frequently Asked Questions
Where is Music Therapy Offered?
Why Should My Child Receive Music Therapy?
Music Therapy is proven through research as a form of intervention for children to work on social and developmental milestones. This unique approach engages all of the senses and encourages maximum participation. Positive music is also proven to motivate, calm, and improve overall self-image in children which leads to increased socialization, self-expression, and communication. Our therapists are ready to help your child succeed!