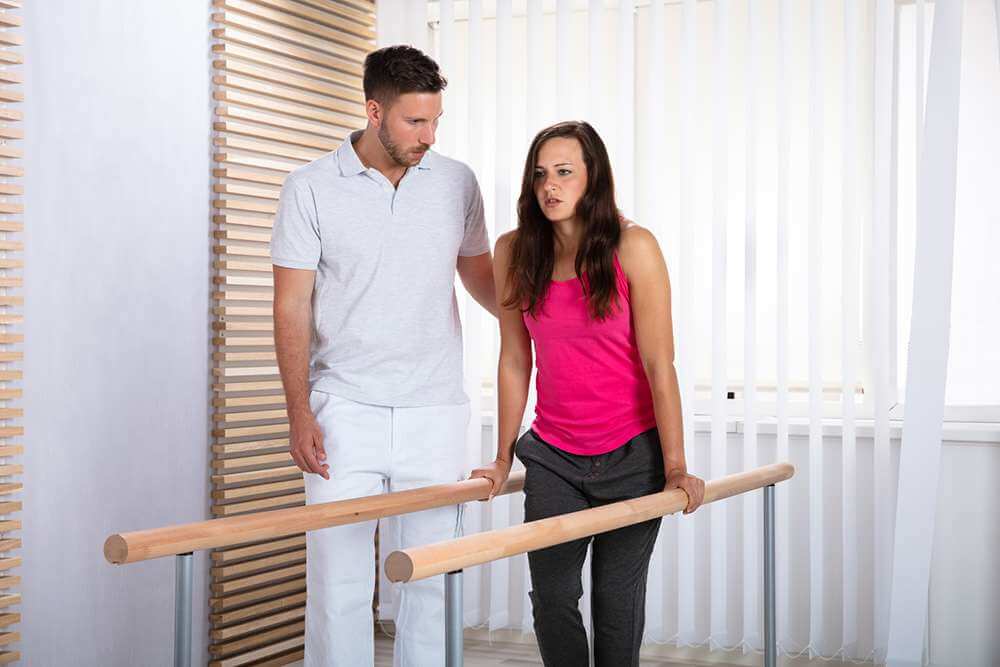 Occupational therapy is the use of therapeutic treatments to develop, recover, or maintain the everyday living and work skills of patients with physical, mental, or developmental disabilities. Occupational therapy is an evidence-based practice deeply rooted in science. Whether you have an orthopedic injury that needs some specialization, or are recovering from a more severe diagnosis, our specialists at H2 Health have the experience to adapt to your needs and help you get back to life!
Our occupational therapists enable people of all ages to live life to its fullest by promoting optimal health and treating all the potential impediments caused by illnesses, disabilities, and injuries. We tailor our care to your individual needs. Our clinicians have a holistic perspective, in which the focus is on adapting the environment and/or task to fit the patient. At H2 Health, your input is an integral part of our therapeutic services.
Our occupational therapists utilize various evidence-based and clinically tested techniques to treat a wide range of conditions, including:
Autism spectrum disorder
Cerebral palsy
Down syndrome
Hearing impairments
Learning disabilities
Physical disabilities
Traumatic brain injury
Visual impairments
PEDIATRIC OCCUPATIONAL THERAPY
Occupational therapy can be used to help people of all ages, including children. H2 Health's professional pediatric occupational therapists can help children develop the skills they need to succeed in school, and in life. Some common pediatric conditions that our pediatric occupational therapists manage include:
Autism spectrum disorder
Fine motor skills like writing and drawing
Global developmental delays
Spina bifida
ADHD
Isolated developmental delay
Learning difficulties
Behavior training
Language training
WHAT TO EXPECT
Our occupational therapy consists of the following protocol:
Our occupational therapist will evaluate your thoroughly and take a detailed history. Most of the diagnoses in clinical practice can be made through a thorough evaluation. We take in pride in delivering you prompt and accurate diagnoses.
We believe in a patient specific treatment protocol. Our specialist adult and pediatric occupational therapists will craft a treatment plan according to your condition, body type, and personal preferences. The occupational therapy treatment may include activities to promote passive movements, skilled and fine movements, and more.
H2 Health occupational therapy professionals strive to develop a healthy and long-term physician-patient relationship. Our team will provide you or your child with as much time as you need to recover and get back to enjoying every moment in life.
From pediatric occupational therapy to senior care, our state-of-the-art clinics provide multiple solutions to the many health conditions faced by our communities. We would be happy to help you regain your independence and improve your quality of life. If you or someone you know could benefit from occupational therapy, please contact H2 Health today at (800) 699-9395 or visit us at your nearest located H2 Health center.
OFFERED AT THE FOLLOWING CLINICS
H2 Health clinics are offering its services at many locations. The following locations offer the most efficient practices of occupational therapy.