WHY IN-HOME THERAPY SERVICES?
Sometimes getting to the appointment is half the battle. Not able to travel to receive outpatient therapy services? Not a problem! We bring outpatient therapy services to you. If you or a loved one are recovering from an illness, injury, or surgery, or need assistance in managing a chronic medical condition, we're here to help!
At-home senior care can take many forms, from occasional help with groceries or transportation to more comprehensive assistance with activities of daily living. No matter what level of care you need, there are caregivers who can help you stay in your own home and maintain your independence.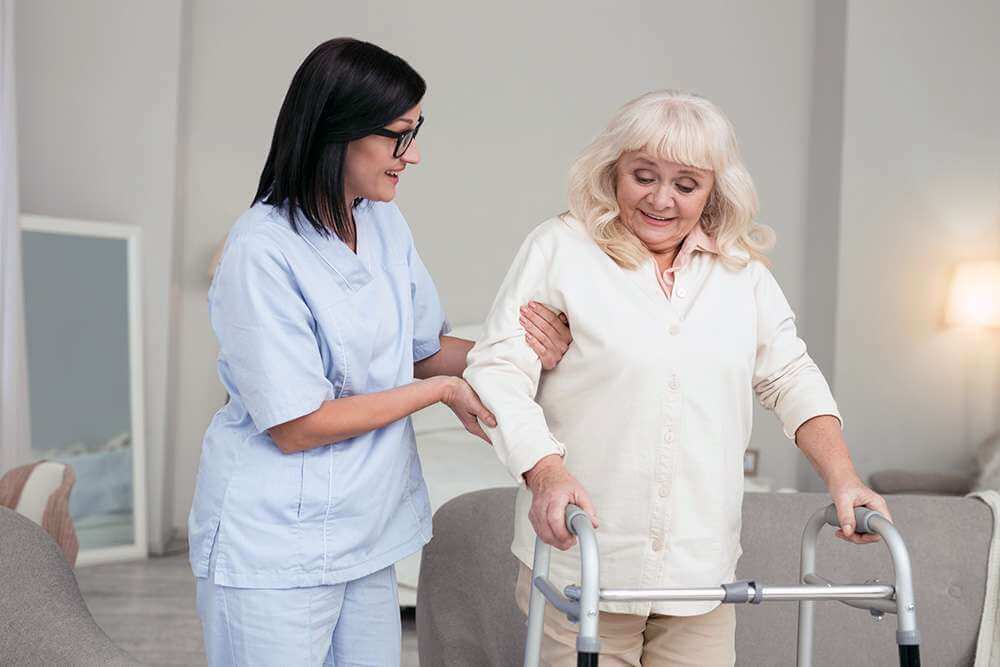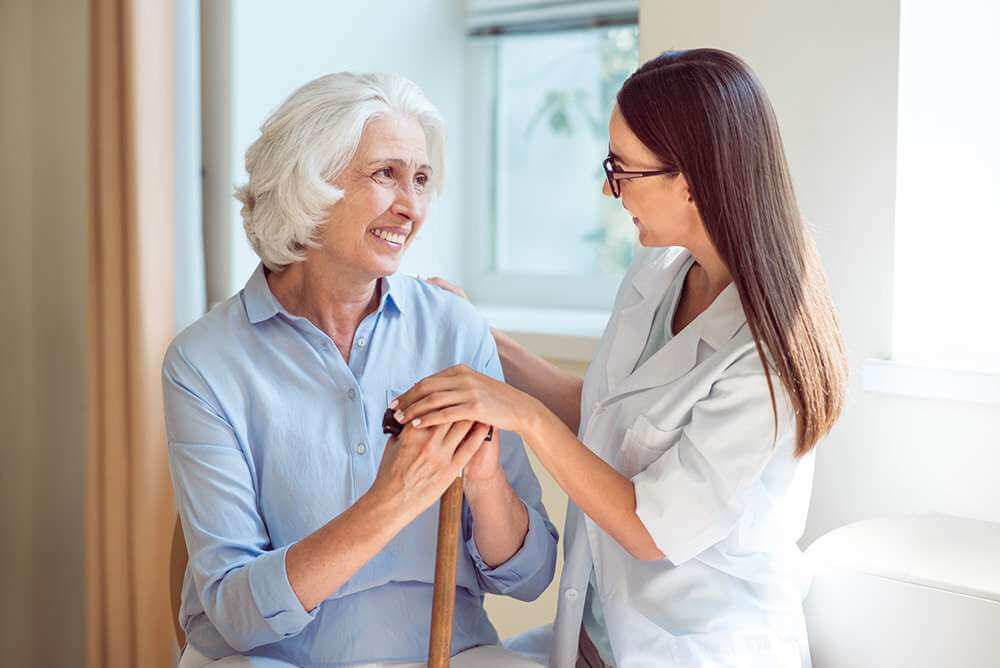 WHAT TO EXPECT
We deliver services according to treatment plans developed in collaboration with our patients, their family members, physicians, and the home-based therapy team. We understand that each patient is unique and believe that their plan should embrace that. Our therapists go to your home to get to know the real you – not just the diagnosis.
Our therapy consists of the following protocol:
KICKSTART YOUR NEW LIFESTYLE THROUGH THERAPY
We offer convenient, expert physical and occupational therapy services to help patients recover at home when driving to therapy is just not an option. This convenient program improves your recovery with home safety assessments, personalized therapy care, and comprehensive programs to prevent falls.
This program is covered through your insurance under outpatient therapy benefits and is a starting point before attending therapy in one of our outpatient clinics. Studies show that by starting therapy early in the home and progressing to a more challenging program in an outpatient setting results in patients reaching their therapy goals quicker. Let us help you kickstart your new lifestyle through therapy!
AT-HOME WITH CONFIDENCE
This program includes a comprehensive evaluation of home safety, including the memory, judgment, visual perception, and balance of you or your loved ones. We train and educate you and your family on home adaptation and community resources to live your best life! We also communicate our findings to your physicians with recommendations.
The aging process and certain medical conditions can affect your safety in your home. Let our experts help by providing an evaluation, training, and treatment to maximize safety and encourage confidence!
We provide physical, occupational, and speech therapy, as well as home health aides and skilled nursing services. Our goal is to help seniors age in place and maintain their independence. We offer convenient, flexible scheduling and accept most insurance plans. Call us today at (800) 699-9395 to learn more about our services or schedule an appointment online. H2 Health is your partner in aging gracefully!