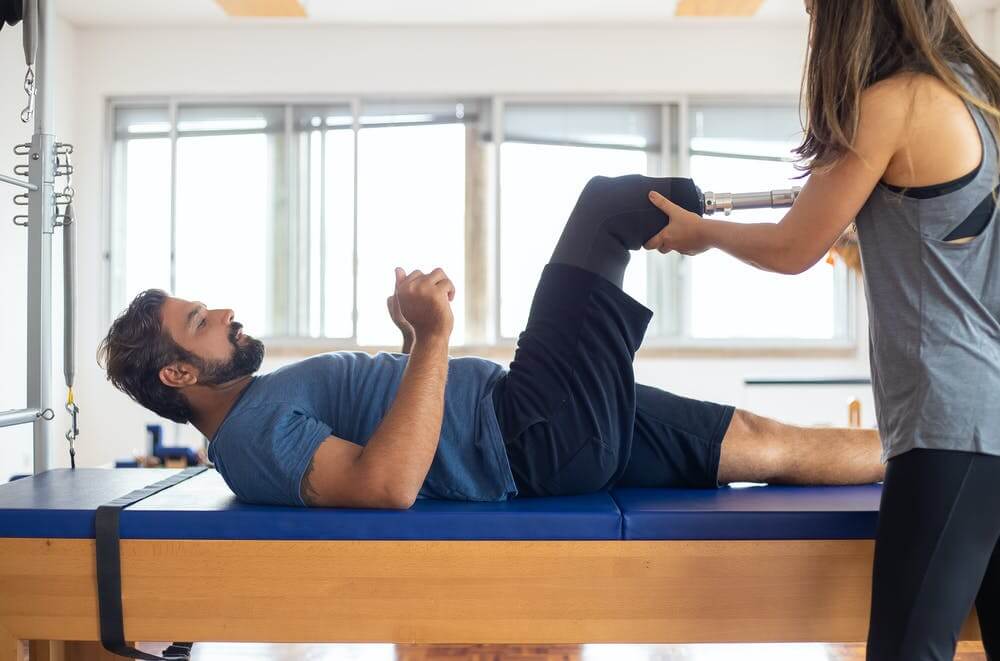 Participating in physical therapy after an amputation can make a world of difference in successful rehabilitation and a prompt return to life. The H2 Health Family provides a comprehensive amputee evaluation & treatment program, designed to progress patients through the difficult stages of pre & post-amputation recovery and into a state of functional independence. 
From the initial days after surgery, through the process of learning to use your first prosthesis, to advancing your mobility skills years after an amputation, physical therapy can help guide you along that journey.
Our Prosthetic Training Approach
Working closely with your primary physicians and prosthetists, our therapists are dedicated to their role within a team of practitioners aimed at returning amputees to a high level of independence. As experts in gait training and body mechanics, physical therapists are able to assess, treat, and eliminate abnormal movement patterns, allowing amputees to function in their environment with maximized safety, efficiency, and decreased pain.
We accomplish this by advancing your strength, range of motion, balance, and functional mobility, depending on your specific needs and personal goals.
Phase 1: Initial Post-Operative Recovery
Initially, your therapist can assist you in regaining your strength and range of motion as your body adapts to a new amputation. During this time, your therapist will work closely with both your physician and prosthetist to prepare your for the receipt of your first prosthesis.
Phase 2: Learning To Use Your Prosthesis
Once fit with your prosthesis, continued physical therapy will focus on advancing your balance and mobility skills as a prosthetic ambulator. In this phase of recovery, therapeutic exercise programs will be tailored to meet your specific needs and rehabilitation goals, as you learn to use your prosthesis for daily movement tasks within your home and community.
Phase 3: Advancing Your Mobility Skills
Having learned to be an independent ambulator, advanced physical therapy training can help many amputees turn to their highest level of previous function. Specifically, progressed physical therapy training programs can be designed to assist in returning patients to work, climbing stairs & inclines, ambulating on uneven outdoor terrain, running, and participating in recreational sporting activities. In this stage of rehabilitation, the sky is often the limit.
Additional Amputee Programs
We have a variety of therapy programs that can help with the amputee and prosthetic training process. Check out the different services below that can help! Curious about which program is best for you? Request an appointment with one of our therapists to create the best treatment plan for your goals.